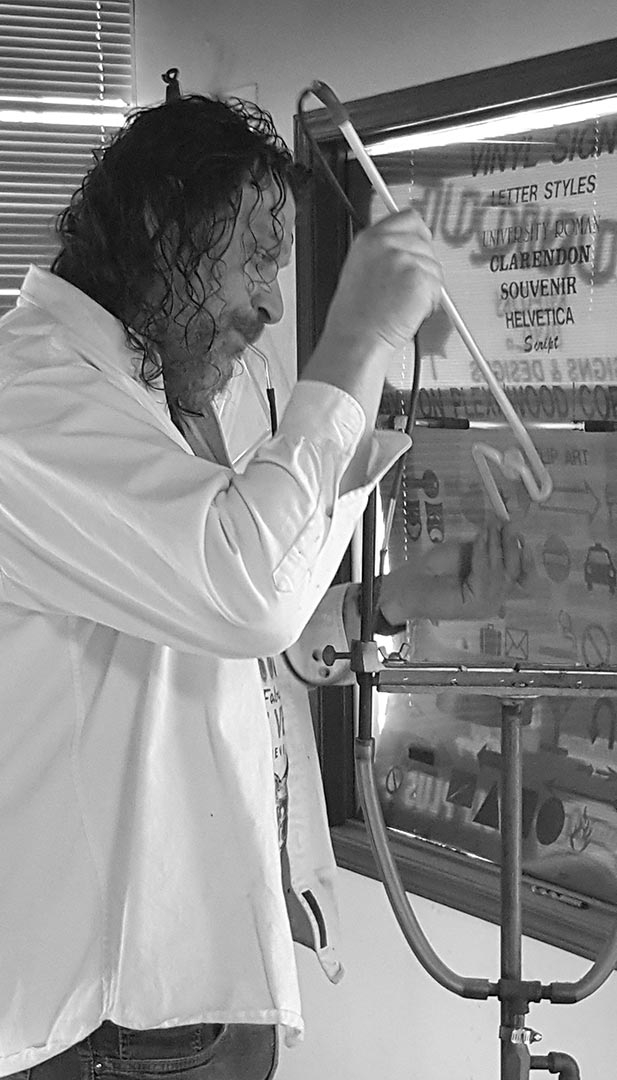 Founded in 1991 by Gary Cash, Unique Neon began as a wholesaler of neon work to sign companies in Calgary and throughout Alberta.
Upon entering the retail market, he quickly developed a reputation for quality signage, unbelievable designs, and unbeatable warranties. He now has over 30 years experience in all aspects of the sign trade (Canada, U.S.A., Mexico), and has been part of the Board of Directors at the A.S.A. (Alberta Sign Association) for 6 years.
At Unique Neon we design and manufacture interior residential sculptures, exterior neon house numbers, illuminated structures, channel letters, back-lit acrylic fascias, awnings, free standing pylons, board signs, router-cut letters, digital graphics, neon signs of all kinds, we are a major installer and service provider for national and international companies, and perform custom neon restoration.
We have also collaborated by supplying numerous signs to the TV and Film Industries (Brokeback Mountain, Tom Stone, Hitcher II, to name a few), and have produced neon art for acclaimed Alberta, Montreal, & New York artists, as well as Gary Cash's custom works. Our clientele has broadened, and our work has been appreciably-viewed and sold around the world.
"We take pride in every project."